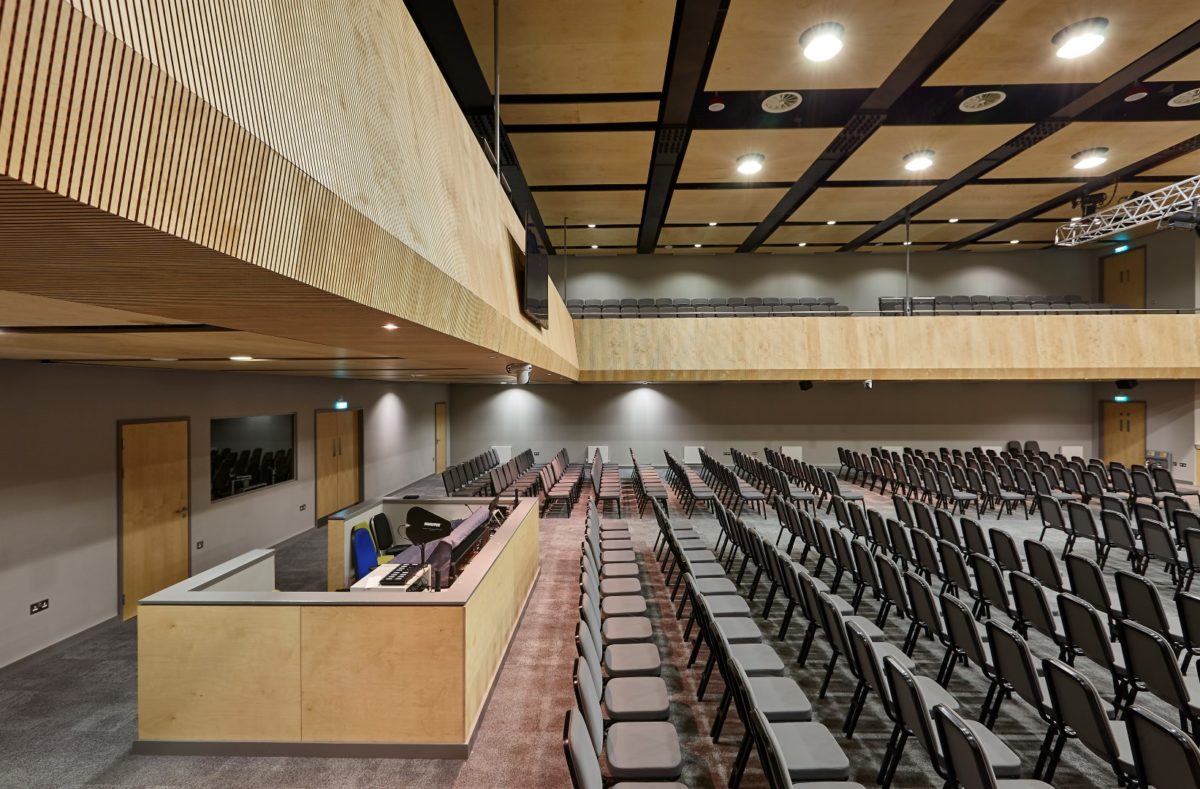 Timber Acoustic Solutions
Problem
Although veneered and timber acoustic panels are often more decorative than the fabric wall systems, they are not always viewed as acceptable acoustic surfaces for sound absorption. The hard surface of these panel systems introduce harsh reflections to a room, reducing the acoustic performance of the space.
Solution
Acoustic GRG offer a range of acoustic timber panels, either veneered and slotted acoustic planks or perforated timber panels. Both of these systems offer excellent acoustic absorption and a wide variety of customisation option.In addition to this, they are a modern, stylish alternative to the traditional fabric panels.
Available with performance up to class A and Euroclass C and B fire performance ratings.